Today is a special day. It's not just Good Friday, it's also the day that reminds me of my first born, who just happens to by my Easter Baby! Who could have imagined what a big guy he would turn out to be. Born at 6 pounds 9 ounces, he was a teeney little thing. I still remember the moment he was born and the doctor declared "It's a BOY!" I thought to myself "A BOY?! What am I going to do with a BOY?!"
Well, I had a hard time making the paradigm shift from baby girl to baby boy, but.......
eventually got it right!
Now I happily go to watch him get his but kicked on the field
because I know he's havin' fun.
We are just one big HAPPY FAMILY when we go watch our first born son do his thing.
Mind you, I still have a hard time figuring out who is who when he's wearing all that gear........is that Him? Nope, that's my nephew Jimmy!
Is that him? Nope, that's my nephew Timmy.
Is that HIM?
Nope, that my brother-in-law, Ricky.
Oh.......that's him.
Watch for the number 10 Jersey, Tamara. Otherwise they all look the same on with a helmet on.
Een though the Big Guy is not convinced it's wise to sit outside watching soccer when it's ZERO degrees and 95% humidity.
But, Junior loves sweating up a storm so.......we go!
Happy Birthday Son.
It's a Beautiful Life, that's for sure!
PS: Sorry I didn't get you a card for your birthday! Hope this makes up for it :)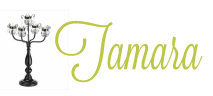 7 Comments »