There is one thing I just LOVE about my job and that is...........going to Garden Centers. You might find this hard to believe but I actually get PAID to go to Garden Centers and check out what's on the shelves! Now, who can get a more BEAUTIFUL LIFE than that?!
I mean, who wouldn't be HOOKED ON going into these gorgeous greenhouses when you can see this kind of eye candy......
Or this......
How about this?
Are YOU hooked yet?
It's almost spring around here and I think we'll be seeing a little more of THIS in the garden center.....
And this.......
Oh my, would you look at THIS?!
Is that not just the SWEETEST little planter you ever did see?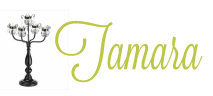 19 Comments »