Yes, things are crazy here at the greenhouse already! Our spring shipping season has begun and we've definately GONE TO THE DOGS!
We're shipping as fast as we can to take advantage of the sun but these rotten dogs and cats take FOREVER to put together!
They come to us in pieces
so we can maximize the amount we get in a container from over seas......which minimizes our costs...........which results in a lower price at the garden center but SERIOUSLY! Are we VETERINARIAN's now besides GROWERS?
Oooooooh! Look at these beauties! Dont't you just LOVE spring time?!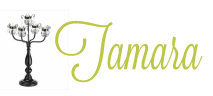 8 Comments »