Can you believe the WEATHER we're having these days?! The sun just keeps on shining.....
and the hanging baskets just keep on selling! I know, what would you expect when you price your baskets so LOW, right?! Right! But these are our #2 baskets, the cull from the best of the crop. They aren't premium.......they need a little lovin' care. There's a lot of people out there who want to give some love to a hanging basket in the spring :)
We've been trying to get a good snap shot of my sister-in-law Fifi, who runs the garden center but it's hard to catch her in one place for very long. Fortunately, we finally caught her givin' some love to those #2 hanging baskets the other day so here is a lovely portrait finally.
The retail garden center out front of our greenhouses has been hopping with shoppers these days.
It's no wonder with such amazing pots like these for sale, wouldn't you say?
Love this new display that Fifi set out. She got this sink for free off Craig's list and planted it with this neat looking mix.
I would never have thought of going on Craig's list for free stuff to PLANT in! Now there's a really good money saving tip for all you gardener's out there trying to make your flower dollars go a little further this year. Thanks for the tip Fifi!

My little Angel has been working on making us a distinctive logo and brand design and she's got all our empty pots and antique furniture priced with these lovely new price tags.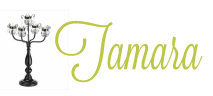 7 Comments »