Do you ever just take a little time to go through old photos once in a while? I love looking back to see where we we've come from.
There's nothing like seeing an old picture of the "the way we were" to make you feel like you've come a long way, am I right?
Well, I was browsing my old photos this week and I saw a file from last March and wondered what we were doing at this time last year. To my amazement, I saw that in March last year, we were actually working hard to get the greenhouse built.
I could hardly believe it because it feels like that was at least 5 years ago.
I double checked my calendar and realized that these photos don't lie......we really were still trying to get glass on the walls a mere 12 months ago.
We've come a long way, baby!
I'm really HOOKED on our new facility, by the way. It is so much easier to keep track of orders,
hold meetings,
sit in a nice warm washroom..........
You can never underestimate the pleasure of a comfortable washroom!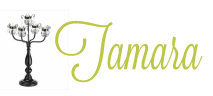 7 Comments »