Don't you just love Sunday's? Such a special time together as family and friends........especially when there's a BAPTISM! Yesterday was just one of those special days. My sister Lisa got to hold another grandbaby in church and watch this special moment!
I am sorry to tell you that I do not have any pictures of this event because I have misplaced my digital camera. I'm sure it's around somewhere but it's not in my purse so that means I couldn't take any photos of this momentous occasion.
Now, if my nephew, he baby's father, was fully cognizant of how important this event was in history, he would have taken a ton of photos and put them on facebook as quick as possible so I could blog about this grand occassion. I mean, does he not realize how important it is for everyone to see the baby in his baptism dress?
And how about the food......doesn't he realize how much everyone wants to see what sort of a lunch spread we had at Lisa's place?...........
what about all the people (55 by my count) who came by to enjoy this momentous occasions?
Doesn't he realize that everyone wants to know who came to visit?
I waited up till very late, hoping that he would post his photos but nothing came. Sniff, sniff, sob, sob. I'm sorry Lisa, my dear sister. I failed in my mission to let the world know what a memorable day we had together yesterday. It was fun, though! And your pea soup was awesome. You should give me your recipe so I can blog about that. I'm sure everyone would love to try it :)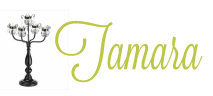 2 Comments »