Wow, we're finally HOME! Can you believe it?! This greenhouse business is very demanding as far as being away from home is concerened but there's one place I love to visit......Edmonton. For the last few years I've had to travel to Edmonton to do a seminar in the spring for one of our customers. Normally, I don't really like being away from my kids but......Edmonton is different. Why is it different, you ask? Well, it's because my big sister Rosa lives there. I LOVE visiting Rosa!
Can you believe this? Here's Rosa baking us fresh oatmeal cookies to go with our coffee!
I didn't even know you could bake cookies in your own oven at home :) I thought they came from the grocery store.
Now, Rosa has a really green thumb. Rosa is also a blogger and keeps us all updated and informed about what's going on in her garden on a fairly regular basis. Just click here to read more
http://rose-gardendiary.blogspot.com/
She comes by her green thumb naturally, as compared to me........I married into the business when I met the Big Guy........she just started gardening because she loves it. She's a natural. She's so natural that her office also doubles as a greenhouse. Here's the Big Guy checking out her plants on her lit tables.
In the old days, these grow bed used to be in her BEDROOM!
She is a DIE HARD gardener!
We got a tour of her new greenhouse that she put up this past summer in her back yard.
I don't know how Rosa does it but, together with her hubby, they got this beauty up and running for Spring 2009. It's not as full of plants as Rosa would like but.......
if this was my little greenhouse and I lived in Alberta where the winter is 11 months long, I'd have my coffee in here every day! It's toasty warm and it feels like spring, even though it's below zero outside!
After the greenhouse tour, Rosa and I met my Mom and my Little Angel at West Edmonton Mall for some serious shopping. If you have never been to WEST EDMONTON MALL, let me tell you, it's a shopper's paradise. We needed to stop for a big lunch so that we could fuel up with sufficient energy to be able to really do the Mall justice!
We were on the prowl for maternity clothes and shoes........the shoes were for me........the maternity clothes for my Little Angel :)
The other thing we ALWAYS do when we visit Edmonton is go visit a garden center. Rosa knows all the good places to go. To Rosa, flowers are like a drug, and she knows where to get the best! This time we visited Hole's Garden Center. Would you look at this cool display?!
I wanna do this in OUR retail this year! And do you see this giant SEED display?
Look at Rosa drooling over these seed packets like a kid in a candy store! I'm afraid that we may need to stage an intervention one of these days!
Rosa, thanks for being such an amazing sister.........you are just the greatest! I hope that Spring comes soon for all you poor Albertan's :)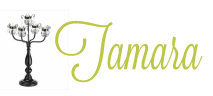 7 Comments »