Today I thought I'd talk about the metamorphosis of the simple invention we call the WHEEL. Does that seem a bit odd? What is Tamara going on about......the WHEEL?! She's in India right now! Why is she talking about the WHEEL?! She should be out looking for POTS, not WHEELS! Well, around here, when you're looking for pots, you gotta pass a whole lot of WHEELS on the road. And so today, being METAMORPHOSIS MONDAY, I want to show you the metamorphosis of the WHEEL.
India is THE place to see the wheel in it's many forms. First of all you get the simple BIKE wheel. Such a simple thing and yet it gets you to where you want to go with the greatest of ease. The bike WHEEL can even be used to transport more bike WHEELS.
You can have some contraptions with 3 WHEELS for transporting 2 people.........
or even 3 people.
You can travel by WHEEL in the blazing sun........or you can travel in a comfort under a shady canopy.
Next you have the WAGON wheel........there are so many ways to use the wagon wheel here, it's CRAZY. You can pull your wagon with a BUFFALO........
or you can pull your wagon wheel with a CAMEL.........
it's your choice.
Of course, there are also more technological ways of using your wheel that require an engine to propel you forward. Take for example, the MOTOR BIKE.
Travel in pairs or travel as a TRIO........anything's possible on a MOTORBIKE!
But that's not the end of the story yet. There's still motorized RICKSHAW wheels that come in any number of colors and sizes........is BLACK your favorite color?.........
or how about YELLOW?
SOFT TOP maybe is your preference?
Got a large group you want to transport........ no problem......
there are plenty enough of them to go around when you're in India.
If you want to travel in something a little larger for safety's sake, you can hop on a TRUCK........
or take the city BUS........
even better, why not ride in style on a STEAM ROLLER.
It seems that ANYTHING goes here on the streets of India. No rules of the road, no vehicle standards. NOPE! As long as your vehicle has a horn that HONKS, you're in business.
Driving in India is not for the faint of heart, my friends. You need to have guts to drive here. PASSING into on-coming traffic is totally necessary.
If you won't pass, you won't get to your destination. Driving in India is sherr and utter CHAOS! It's not a matter of IF you will get into an accident, it's more a matter of WHEN will you get in an accident.
So, in the end, the Big Guy and I decided,
if you can't beat 'em, join 'em. We hopped in a RICKSHAW and off we went!
This place is something OUT OF THIS WORLD.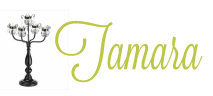 4 Comments »