Hey, blogger peeps, how would you like to go shopping with me in India today? Are you game? Here we go.......
First, we have to pay a small entry fee to get into this artisan market.
Oh, don't worry, the Big Guy will cover us.
It looks like it's going to be a long day, ladies. Look at all the stalls we have to visit.
Are you interested in purses? Here's a beauty!
How about some colorful bracelets?
There's so many to choose from.
How about scarves? Do you have an obsession for pashmina's? Oooooh, look at this beauty!
How about some clothing........
everything here is just so colorful. It's hard to pass a display that is this eye catching. I bet there are some good bargains, judging by the amount of people here......
Hey, can you believe it?! There's a garden center here too!
The Big Guy just can't resist going in to take a peak.
You can find ANYTHING here at this market. There's colorful food.........
and colorful carpets.........
Hmmmmm, I think this is the perfect place to find something for my "WHERE IN THE WORLD IS TAMARA" prize winner. I think I'll stop in at this lovely shop and choose a few hand made items.
Oh, don't worry ladies, the Big Guy is getting out his wallet again. He's got me covered.
Now, the hardest part is going to be waiting till I get home to find out who wins this gorgeous beaded gift from Kashmere.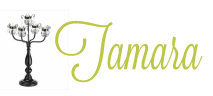 12 Comments »