It sure is a "Beautiful Life" at my house this week. I'm so glad to be back from India! But it gets even better than that.......
my kids got a whole table full of trophy's, plaques and medals while I was away.
First of all, Opera Diva won first place at our recent Music Festival in the Singing Category.
Next, Mini me won first place for Violin.
And then Danny Boneduce won first place for Cello (video to come soon)
Last but not least, all three of them won the Senior chamber group award



Can you believe it, I'm living with a house full of amazing musician, that's for sure! What a BLESSING :)

Now, if you'd like to see how others are counting their blessings, just stop on by The Inspired Room to check on all the "A Beautiful Life" participants this Friday. Just click here http://theinspiredroom.net/2009/03/13/inspiring-finds-for-a-beautiful-life/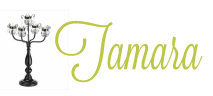 16 Comments »