Oh man, I spoke too soon! Yesterday I said that I was looking forward to an accident free Spring........and today.........
look what happened.
Our poor driver George was in a nasty accident while driving a load of empty ceramic pots back to the greenhouse.
Someone did a U-turn in front of him and he was unable to avoid an accident.
He managed to walk away completely un-injured (he's already in another truck on his way to California to pick up some orchids).
His passenger/swamper was hurt a bit but managed to avoid a trip to the hospital.

Here's the other vehicle that did the u-turn........
he was described to us a conscious after the accident.
I hope that he is not hurt badly but we have not been told much about his condition.


Please drive safe, my blogger peeps! Accidents are just NO FUN AT ALL!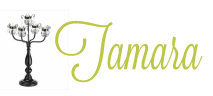 7 Comments »