By the time you read this post, I should be in a plane, flying somewhere over North America, on my way back home. It's been a great trip to India and we got all our businesss finalized in the time alloted. Of course, I can't actually SHOW you what I bought but believe me when I tell you, it's gonna be great! I'm lovin' the 2009 Pot lineup we've got organized!
But before I get home I want to tell you about the best thing we saw in India.......the Taj Mahal! It's a long drive from Delhi to Agra but it's worth the effort.
We set out at for Agra at half past 8 and arrive at half past 12. After the 4 hour long journey I was a bit worried that we had come a long way for nothing but I don't think ANYONE leaves the Taj Mahal disappointed!
At first you can't see the Taj because it's behind this beautiful gate.
We wait under a tree while our guide explains the beautiful script writing around the entrance.
Good thing we're under the tree because it's HOT outside!
Our next view is this breathtaking vision as we go through the gate.
As we walk past the garden we start to feel romance in the air.
The Taj Mahal was built as a monument to the love between a Mogul and his Queen. Her body lies entomed in the centre of the building. This Queen must truly have been LOVED!
Now, I'm starting to think that maybe I should ask the Big Guy what he's gonna build for me to memorialize our abiding LOVE.
I'd be happy with an in-ground swimming pool........that way I don't have to die to be able to enjoy it :)
At the back of the Taj, visitors sit in the shade of the tall dome.
The breeze from the river is cool and refreshing. Apparently the Mogul wanted to build a twin Taj Mahal in BLACK just across the river. His son ended up throwing him in jail when he realized that his dad was SERIOUS about the construction plans. I guess he figured the old man was just a little too crazy for his own good.
Well, as with any good trip to a historical monument, I'm off to find the washroom at the end of this long hallway.
Too bad I forgot to pack the toilet paper roll with me because they only gave me 4 little square to use. Hmmmm.......note to self........don't forget toilet paper on your next trip. I can't resist a final look back at this beautiful monument to LOVE!
WOW.......I really LOVE India!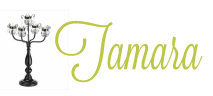 11 Comments »