We're finally home from a very long trip back.......India is a loooooong way to go! Due to my Indian inspiration, today's blog is about how I am HOOKED ON indian beadwork.
All the beautiful Sari's are adorned with this gorgeous beading, each one is hand sewn. I was just entranced by all the incredible hand work that is put into these dresses.
But beads are not just applied to Sari's and clothing but also to pillows, purses, shoes and........table cloths.
That brings me to the winner of my game "Where In The World Is Tamara". As you may remember, if my blogger peeps guessed correctly on my location using only the pictorial clues I gave, they were entered into a draw. Today is the day we draw the winner. My suitcase is open
and my gorgeous beaded table runner is out and ready to be given away.
And the winner of this LOVELY table runner I bought in the market in Delhi......and the Big Guy paid for.......is........is..........Antigoni!
Wow, I brought this lovely table runner all the way back from India and now I'm going to send it all the way back to Greece! Can you believe it?!
Now, I have a SECOND prize that I bought, just for fun, also from the market. It's a lovely beaded pillow cover. So, here goes the second drawing........and the winner is........Derrick and Jeanette!
Congratulations to my winners. I'll be sending this small token in the mail soon :)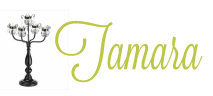 5 Comments »