There are so many things to be Hooked on these days.......you could be hooked on travelling.......or hooked on houses........today, I'm hooked on something a little different. I'm Hooked on Hiking!
Hiking is not only good for you but it's also a way of spending some seriously quality time together as family, admiring the beauty of nature and the wonders of creation!
It's a Beautiful Life when you can spend time enjoying the small things in life like......
resting on the top of a steep cliff......
a rocky cragg......
an old dried out tree trunk......
a pile of horse poo.......
an immense blue sky.......
standing on the edge.......
finally reaching the top......
stopping for a rest on the way back down........
And getting your reward at the end of the journey!
Sorry that I didn't take a picture of this beautiful Chocolate Lava cake before I started eating it but I was anticipating it sooooo much at the end of the hike that I dug in and forgot to take a picture :)
Now, if there is anyone out there who has not yet figured out that the Big Guy and I are COMPLETE opposites.......here's a photo to prove it!
You can imagine that we always fight over the temperature control in the car with this kind of extreme difference in cold tolerance.
After our wonderful hike we hopped in the pool down at the Village for a 3 hour long soak in the 94 degree healing mineral waters.
Even though we are only a few hours south of Vancouver, Canada, we managed to get a sun burn today, believe it or not!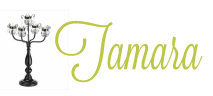 12 Comments »