I've been gone from the greenhouse for so long now that I was completely shocked when I realized what immense changes have been taking place while we were away. Talk about a METAMORPHOSIS!
Here's the greenhouse in February,
when we're just getting ramped up with planting. Cuttings are getting stuck, plants are getting pinched
and hung.........
And now today, almost every square inch of the place is full with blooming plants. There are wall to wall geraniums,
wall to wall hanging baskets,
we're running out of places to put things........
what a fun time of the year!
I can't wait to see these Cineraria's go to market in a couple of weeks.......
aren't they looking just FABULOUS?!
Kudo's to the growers :)
Now, although I'm on my way to Alberta today to do another seminar, I really wanted to share pictures of what things are looking like around here. It is always an enormous change going from competely empty to completely full in 2 months time. I figured that Metamorphosis Monday was a perfect day to show you how amazing it is to watch a spring crop grow. If you want to check out more Metamorphosis, just click here
http://betweennapsontheporch.blogspot.com/2009/03/welcome-to-10th-metamorphosis-monday.html
Check out Between Naps on the Porch for all the amazing metamorphosis going on!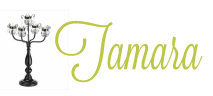 16 Comments »