Today's post is all about metamorphosis........just watch........see this gorgeous daughter of mine here with her dad? One minute she is sweet 16. Now, wait just a moment.......suddenly she's 17.
One year older is a big milestone, don't you think?
We've decided to take the 3 younger kids on a short spring vacation to celebrate! Just a short few hours south is a wonderful Hot Springs Resort , Kah Nee Tah Resort, where we are chillin' for a week. We hope to see some sun but so far.......nothing.
So instead we are doing things like EATING,
DRINKING,
PLAYING,
LAUGHING
......basically we're taking time to appreciate each other! There's nothing like family to make you realize how blessed you are........
Oh no, all this fun is just too much for poor Opera Diva. It's seems she's got a nose bleed from all the excitement.
Better get down to the Hot Spring pool for a dip in the healing waters!
Now, I'm off to go get myself a hot cup of Earl Grey Tea. I'm a junkie, I tell you!
The smell of the Bergamot inside the tea package is just irresistable! Try a sniff.......you'll like it!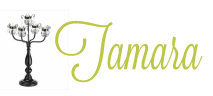 7 Comments »