A typical day in the greenhouse can be pretty wild and crazy. We're not your every day, run of the mill greenhouse here guys. We like to shake things up a little. Let me give you a little tour......
In this office we have a bit of music mixing going on for our next sales presentation.
I have to make a few big presentations next month and I always like to go into a presentation with something memorable. Something that will make me stand out from the rest of the sales people out there........so this year I'm making a music video. Sounds a bit crazy but I'm hoping it works out.
Of course, there is also a lot of computing going on in our office as well.
We have to keep track of our cuttings, pots, soil, seeds, baskets, tags, etc. The list of things to count is endless and......this is our guy. He keeps our numbers right up to date.
In this room we've got someone keeping our first aid kit stocked.
We don't get too many injuries around here but it's better to be safe than sorry!
Out on the greenhouse floor there are thousands of baskets being planted this week. It's not too long now and we're going to be shipping baskets to the garden centers. We want to make sure that we're ready on time!
This is our basket planting line where the pots get filled,
planted
and tagged.
After the baskets are planted they get set down on the floor where we can water them overhead until the roots get established.
Here is a batch of fuschia baskets that have been planted for about a month.
Today they are getting a final pinch before we hang them up to finish them. Pinching them helps the plant fill out and makes a nice bushy finished plant.
Can you imagine pinching each one of these baskets?! Things can get a little monotonous around here, I must admit.
Oh look! Here they're hanging the baskets up. They'll stay here until they are ready to sell.
Doesn't it just feel like spring?!
Here we see another one of our planting lines on the go planting 6" pots.
Our automatic pot filler is a real life saver because it really keeps the planting going at a nice, steady speed.
It breaks down once in a while which is a bit of a problem........with the amount of planting lines we run, there is a full time job just keeping everything in working order on a daily basis.
This machine gives us a lot of grief as well.
It makes "Jiffy's" or small soil pots for sticking our cuttings in. It's quite a complicated thing that includes a vacuum, an iron and 2 knives. Something is always going wrong with this stupid thing..........good thing we have some really great repair men on staff.
The Big Guy can fix just about ANYTHING!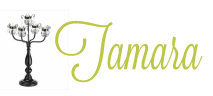 7 Comments »