Here I am, imprisoned in my home office, a.k.a. the living room, working hard on updating our Employee Handbook.
What a painfully, boring job! So many details to confirm. So many government rules to conform to. So here I sit, trying to make sure Darvonda is in compliance. I've got my coffee and my Joshua Bell CD playing romantic music in the background.
Coffee and violin music make this an almost bearable job UNTIL......
The Big Guy comes bounding up the front steps, bursts through the front door and hands me.........THESE GORGEOUS BABIES!
Sniff, sniff. Sob, sob. That's so romantic honey........sweetheart?........where'd you go?! He left so quick, I'm not sure I gave him a thank you kiss. I'm sure he doesn't mind though because he does everything so efficiently........a kiss would have been a bit prolonged, don't you think?
Wow, these are gorgeous!
You might think that being in the flower business makes you jaded and cynical about getting flowers as a gift but I can assure you......I swoon when I get flowers! I wish I had a florist shop because then maybe I could get my fill of cut flowers one day :)
Well, enough day dreaming and mush romance stuff. Thus ends this brief romantic moment at my place. Back to work everyone. Those roses won't get my wash done for me!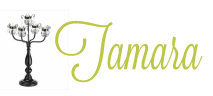 11 Comments »