I was busy browsing through my photos this weekend and I happened upon these old photos of Darvonda as it was in 1987. We were just married and the Big Guy was working for his Dad in the existing 30,000 square foot greenhouse. He was a mere 23 years old and I was just 19. We were so in love and so.........young.
Here's the SAME property a short 5 years later.
We had expanded a whole lot in that short time, as you can see. We used up every inch of land, growing plants in every nook and cranny.
Here's the same property now with no further room for expansion. Ya' gotta love progress!
Pretty soon we'll have all these greenhouses full of spring plants ready to ship to market. Talk about METAMORPHOSIS.......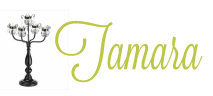 17 Comments »