I hate to say this but.......you don't wanna know me before I have my cup of coffee in the morning.
Seriously, I'm just not human before my first cuppa Joe. I can't THINK if I don't have at least 2 cups before lunch.
I've decided that there must be some very healthy ingredients in coffee that are keeping my body immune from colds and flu, and creating a very acidic environment for any other really sinister disease that I don't want to get.
When I'm sipping my cup of coffee in the morning I know that........it's A BEAUTIFUL LIFE!
Check out more things that make this A BEAUTIFUL LIFE over at The Inspired Room. You won't want to miss it!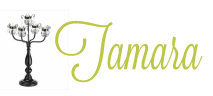 12 Comments »