It's a BIG day up in Canada today because it's the official day to celebrate our national sport, HOCKEY! Can I here everyone say "Woo hoo!" ?!
In honor of our official Hockey Day, today I dedicate my post to Danny Boneduce and his hockey addiction. He LOVES his hockey, that's for sure. Last night he had a really BIG game.
4 guys from the team were missing and he was feeling a huge responsibility to carry the team during their time of need. We hopped in the van and raced off to the rink for a 7 o'clock game. The Big Guy and I like to eat dinner in the restaurant above the rink where we have a great view of the action.
Danny goes off to the locker room and within a few minutes he come back out with a look of sheer panic on his face.
"Mom, I forgot some of my equipment at home! I left my helmet, shoulder pads and elbow pads on the deck to dry. Without them, they won't let me on the ice. Can you phone Aunty Lisa and see if she has some extra equipment I can use?" he pleads.
Right about this time I'm starting to feel my blood pressure rise and my heart is beginning to palpitate. I mean, this is serious stuff. The TEAM is allready down 4 players and now Danny is at risk of being the 5 th. We just can't let this happen.
We call Aunty Lisa, who is the epitome of a hockey mom, because she lives 5 minutes away from the rink and is sure to have old stuff we can use. But she's not home........now what? Let's call Timmy, her son. He'll have something we can use!
SCORE! Timmy has some stuff we can borrow so we race off to pick it up (see Timmy below).
Thanks Timmy! You're the BEST! Danny Boneduce remains at the rink to put on whatever gear he does have in his bag while the Big Guy and I race of for the pick up.
Suddenly the cell phone rings.......it's Danny......."Uhmmmm, can you ask Timmy if I can borrow his........uhhhhh.........his...... mfmblfm.......too?".
"His what?" I say.

"His......mfmblmfm!"
"His what? I can't hear your?" I reply.
"His JOCK STRAP, Mom!"

Hmmmmm. I wonder what Don Cherry would think about borrowing someone else's jock strap?
We finally get to Timmy's and he shoves all his spare gear into my hands, realizing that time is of the essence. The game begins in 5 minutes!
There I am, sittig in the van with the gear in my lap and I suddenly realize that it has been worn recently. VERY recently. Oh what we mother's do for our kids! I wonder if they will every appreciate the lengths we go to :)
Danny Boneduce played his heart out last night........struggling with the helmet that didn't quite fit (that's him in the middle, fiddling with his helmet during a time out).
Don Cherry would've been proud.
Danny kept trying to adjust it so it would be a bit more comfortable, even asking the Referee for assistance just before facing off.
Well, sad to say, the final score was a little lopsided, in favor of the opposing team.
No matter how hard they skated, they just couldn't make things happen. Even though the team was down way too many players, they played hard.......
and a good time was had by all........regardless of the score. Too bad Don Cherry wasn't there to see hockey at it's BEST!
So, HAPPY HOCKEY DAY CANADA!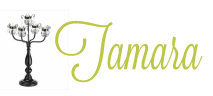 10 Comments »