I really should stop dropping in to visit blogs because.......well........there are so many wonderful blogs out there that entice you to dream, and dream big.......REAL big!
For example, I stopped by Cote de Texas at
http://cotedetexas.blogspot.com/
and saw some very exciting pictures of AFRICA! Yes, yesterday's blog was all about an African Safari
and some of the amazing places you could stay while on safari.
Now, I'm not much into camping and roughing it but I think I could handle THIS tent.......
or this picnic lunch......
perhaps this tent dwelling would be more suitable..........
and this outdoor bathroom wouldn't be too rough, I think..........
but I think this location would be my favorite!
So, I'm going to have to think of some way to convince the Big Guy that there's a Safari in his future travel plans. All I have to do is find a way that we can rustle up some sort of business venture while we're out there. It may take some creative thinking but I'm up for the challenge.
If you want to dream along with me, just Google the Sasakwa Lodge and the Grumeti Reserve, Sabra tented camp. A girl's gotta dream, right ladies?!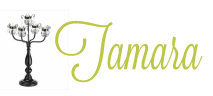 11 Comments »