The music video is starting to come together people! I'm trying to get the whole thing finished before the end of the week so we really knuckled under to get the filming done.
Today we filmed up on the mezzanine because..........well........I thought it would look real cool! Look at Mini Me just rockin' the house up there.
So, Opera Diva was working the camera and filming from the SKY JACK. We had to get an extra person to run the scissor lift because we wanted to have a bit of video shot from below, slowing panning upwards until we were equal in height.
We're going for a bit of an artsy, fartsy kinda feel to our music video. We're hopin' that it will go VIRAL once we put it on You Tube.
I was the stylist for this shoot. I'm afraid I went a little hog wild at Walmart and Value Village buying a bunch of different outfits. I needed stuff that said SPRING since this is a video about spring plants.
Bright colored umbrellas, rubber boots, hats and scarves were the perfect choice, I figured.
I must say, I have a renewed admiration for all the ladies on those MTV videos that dance like crazy for the cameras........I was getting a major side cramp from all that boppin' and jumpin' we were doin'.
Man, I'm getting WAAAAYYY too old to be bouncing around like an 18 year old!
So, tomorrow I've got my little Angel working full tilt on editing the footage we got. I'll be bringing her tea, cookies, fresh veggies, whatever she wants, so that she doesn't need to leave her computer for even a second. I can't WAIT to see how it's gonna turn out!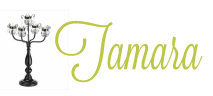 5 Comments »