It's a new week here at the greenhouse and we've got lots of work to do. We've got to get everything organized before spring arrives and we've only got a few months to do it.
In light of the fact that Spring is on the way, I thought I would highlight a really fabulous variety of Begonia that is absolutely stunning by the middle of the summer. It's the kind of begonia that everyone has to try at LEAST once in there life time. Let me introduce you to the
BONFIRE BEGONIA........
Here's we've used this SUN LOVING Begonia in our Hanging Baskets AND in our garden bed. The garden bed was planted with a number of 12" baskets to really fill it up to the maximum for an amazing show of color.
These photos were taken in August, when the Bonfire Begonia is at it peak!
This is not an early bloomer but it sure is worth the wait. So, check out your local garden center for this MUST HAVE Begonia variety this year and let me know how it works out for you! I guarantee you'll love it :)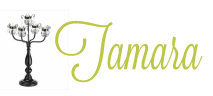 4 Comments »