Look at me........I'm morphing into the next phase in my life.........I'm becoming grandma. I'm going through a massive metamorphosis and lovin' every minute of it :)
It wasn't long ago that I was a Mother of 5 little kids.
The next thing I knew, I was the Mom of 5 teenagers.
Then I became the Mom of a married daughter.
Before I could blink, my Little Angel ushered me into the next stage of life.......Gramma hood!
Thanks for letting me practice yesterday on the newest addition to your family, Lisa. Little Carson is just adorable........like the rest of your growing clan.
You're the best Gramma I know and I'm honored to be able to have you as my mentor!
But, no matter what you say, I will NOT give up my platform high heels!
My grand babies are going to learn to appreciate a good pair of ladies shoes if it's the last thing I do :)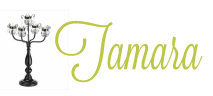 26 Comments »