I have a very important announcement to make today, so all my blogger peeps should listen up. Junior has just finished cutting his second CD. Last week he flew to Amsterdam to spend 2 weeks in Holland performing and recording with Peter Wildeman, world renowned organist and Joost VanBelzen, new up and comer! I think they're going to call the CD "Il Dutchies". They would've called called it "Il Divo" but the name was allready taken.


But first, at the risk of getting in trouble with Junior, I really must introduce him to you as he was in his first year of violin lessons. If I didn't have pictures to prove it, I wouldn't believe the metamorphosis myself!
Yup, that's him! All fresh faced and willing to learn.......well, not as willing as his Mama would have liked but that's another story for another blog post :)



Anyway, it wasn't long before Junior was playing in big venues like BC Place Stadium for the Canuck's half time entertainment......
ok, not really but, that would've been cool! the BC Place Stadium is accurate but it wasn't for the Canuck's, it was for the Guiness World Book of Records playing with the Vancouver Symphony Orchestra under the conductor Bramwell Tovey. 6532 musicians playing Beethoven all together under one roof.......what a hoot!
That was many years ago and 1000's of hours of practice have come and gone. All that hard work and dedication paid off and now he's a famous violinist in the Netherlands.......Andre Rieu had better watch out because Junior's "in the house"!

junior's music has led him to have many wonderful adventures in his young life and fortunately for me, he is a Facebook addict who is also quite supportive of my blogging activities.
So, he has posted some pictures of his most recent adventure for me to use in today's post. What a sweetheart, eh? Who can say that their 21 year old son helps them with blog post material........actually, who can say that their 21 year old son is an amazing violinist who has just recorded a CD?! Mama is proud of ya' son!
Here you can see the guys hard at work.
It took 8 hours get all the material they wanted. I feel for Peter at the piano who has organized this whole thing.
Junior and Joost (pronounciation: rhymes with "toast") are only 19 and 20 and are still full of youthful testosterone.
I can hear it now "Let's go for a beer, Peter?"........"Come on, Peter! Let's go for a drive!"........"Are we done yet?!
That same night "Il Dutchies" were set to perform in concert in the city of Tholen. Here you can see some of the advertising that was out in town
as well as a newspaper article about the upcoming event.
Things went off without a hitch and a great time was had by all. There were even 3 encore calls at the end of the evening. Does this Mama ever wish she had gone along on this trip?! That would've been so much fun to watch!
Here are a few shots of some of Junior's fans.......
this young lady has learned every song on his first CD on her flute,
she loves it so much! And here are the 2 yound ladies who turned pages for Junior during his concert.
I can't imagine what he likes about playing the violin, can you?
And of course, what trip to Holland is complete without visiting a greenhouse.
Junior made sure to set up a couple of tours through a friend because, well, that's what you do when you're a son of the Big Guy.
No holiday is complete without a greenhouse tour!
Now, we are hoping that the CD will actually be ready and in print before Junior leaves next Monday so..........if you would like to order a copy I may be able to get a few brought over in someone's suitcase. Just leave me a comment at the bottom of this post or send me an email and I'll do my best. My guess on the price is $20 each. I could even get Junior to autograph it for you before I send it your way :)



So, to end this Metamorphosis Monday post, I leave you with this lovely shot. My baby is really growing up, sniff, sniff. I'm off to look at my old photo albums once again.......

and don't forget to check out Between Naps on the Porch for more exciting metamorphosis!
http://betweennapsontheporch.blogspot.com/2009/02/welcome-fifth-metamorphosis-monday.html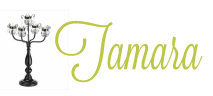 21 Comments »