I'm excited today because it's Friday........and you know what that means........that means it's time to reveal our music video that we've been working on for the last few weeks. We've been pretty much HOOKED on this project for a month now and it's been a lot of fun!
I know, you're thinking "Why is she making a music video if she's in the greenhouse business?".
Just in case you didn't already realize from reading my blog, I have to tell you "We're not a normal greenhouse at Darvonda!". We do things different so that we stand out from the crowd and, trust me, there are no other greenhouses out there making MUSIC videos for training purposes. Training people is a tough job so we try to make things easy........and this video is a perfect example of how we are going to teach our people out in the garden centers that WATERING is THE MOST IMPORTANT job they will ever do during the day. Let's face it, we don't buy the plants that are wilted and dead. We know that they won't do well in the garden. So........I'm being pro active and training everyone to "Get That Hose and Just Spray!".
Oh, and just a warning.......there is a glitch in the video somewhere around the end where you can hear us girls laughin' and talkin' away which needs to be removed from the final version.......we're working hard on fixing the problem :)
The other thing I like about Friday's is the fact that it's "A Beautiful Life" Friday where we get to share what things really matter to us in life and I have to tell ya' that my FAMILY really matters to me. They bring me so much JOY and LOVE.......well, you just have to see how much fun we had making the video to see why.
Don't forget to check out A Beautiful Life Friday by clicking here
and then pop over to Hooked on Friday's by clicking here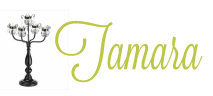 32 Comments »