Everyone out there is all crazy about MAKEROVER's and RE-DO's but I've never seen a greenhouse that has had as many MAKEOVER's as Darvonda! Let me show you what I mean......
Here's what things look like NORMALLY in our new Greenhouse/Wharehouse/Distribution Center.
But, let Tamara get her little paw's on things and "Presto, Change-0" we have a grand wedding banquet hall fit for a queen.
The Big Guy doesn't let things stay like this too long because, well, let's face it, you can't make much money on a banquet hall so......"Presto, Change-o" we are back to doing what greenhouses do, growing plants!
But wait! Tamara finds green plants can get a little boring so she goes off on a Party Planning Blitz and next thing you know.........
it's a big Fundraiser Dinner being held under the big glass roof for a great cause........Education in Brazil!
Now the Big Guy's not so sure that we should really be in the banquet business so, lickety split, he clean right back up and we're back to normal........
But wait once again! CAN IT BE? The Big Guy decides to convert the greenhouse into........a Retail Store, chandelier and all.........
At Darvonda, you never know what you're gonna find inside the greenhouse in the morning. It keeps things fun around here :) Can't wait to see what it's going to look like when we open up for SPRING!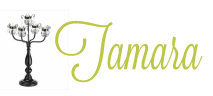 6 Comments »