Ok, these are not really my new set of wheels.......but the Big Guy would sure love it if they were. Today we spent most of the day today at the Agriculture Show in Abbotsford looking at farm equipment and listening to some amazingly smart guys talk about the economy and the future of farming
and I was............INSPIRED! I love being in the Agriculture industry because it's just so full of potential. I was scratching down notes in my little notepad as fast as I could.
My favorite quote this morning was from a Financial forecaster who spoke for over an hour about the economy and how it affects our farms. He explained that when looking to the future as farmers during these tough economic times we should consider the Noah principle.
The Noah principle says that predicting rain doesn't count.........building an ark does!
Basically it means that the farmers who sit around predicting doom and gloom aren't going to be prepared for what lies ahead. Instead, the farmers have to start coming up with great new ideas that will make their product more relevant to you, the consumer. We need to find a niche that only we can fill. Come up with ways to re-invent ourselves and our produce.
Now you're talkin' my language, baby! I LOVE re-invention! Woo hoo, I have some wild and wonderful re-invention ideas just waiting to be realized........and one of them involves a petting zoo! Life is good when you love what you do!
After those inspiring seminars, the Big Guy and I walked the floor which featured mostly farm equipment like tractors and wood chippers.
Now, I have to say, that got pretty boring really quick so I started wandering around the booths looking at random things like........safety labels. The more I looked the more I got a little QUEEZY!
Oh my! I'm not sure I want to buy one of THESE machines........
Hmmmmm! That can't be too comfortable..........
I definately want to stay away from this machine........
Uuuuuugh! That's gross.
All this talk of injury reminds me that we are getting close to a final version of our Employee Handbook. I worked hard on it this week, and it includes a section on "work related injuries" so our people will know what to do in case of emergency.
Here's a sneek peek of how it's looking so far..........
My little Angel did the graphic work here and I think it makes the whole booklet super duper! Even our Corporate Vision looks like it's worth reading about.......
And who wouldn't want to read about Vacation Scheduling and Work Related Injuries when it's laid out in such an attractive way......
Here's a map of one of our facilities to show all our emergency exits and washroom locations.....
and look at our modern new logo! Isn't it just gorgeous?!
The next step is to make sure that every employee is familiar with our new handbook so that we comply with government requirements. Anyone know a good employee trainer out there?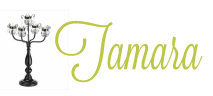 3 Comments »