This morning I came in to work and was totally stunned to find that Plumber Boy had come in on the weekend and added a few little design details that really finished off our bathrooms at the new office.
I guess that since he did all the bathroom plumbing, it's only natural that he should also be in charge of mirrors, toilet paper holders, soap dispensers, etc. He was a bit hesitant at first because he was concerned that I wouldn't like his choices. For some UNKNOWN reason he has the impression that I'm FUSSY about these things. I just can't imagine what gave him THAT impression!
Well, it's clear to me that Plumber Boy has been moonlighting as an interior designer because his choices were EXACTLY what I would have chosen. He didn't go out and just get some run of the mill, utilitarian, plumber style things. Oh no, not Plumber Boy. If I didn't know better, I'd think he had gone out shopping with Eddie Ross
http://www.eddieross.com/eddie_ross/2009/01/art-that-fits.html
and brought home these gorgeous mirrors and soap dispensers.
The frames are a perfect match to the rest of the room. And I'm sure he got them at a very reasonable price as well.
Can you imagine asking your plumber to do your decorating for you as well???!!! But WAIT......not only does Plumber Boy do interior decorating, he also can be hired as a live-in babysitter when you wanna go on holidays. I KID YOU NOT! This week he has moved his entire family, wife and kids included, to my brother in law's house to babysit his 4 children while he and Fifi relax poolside in Mexico.
Seriously, people, this fellow is a KEEPER! And no, Eddie Ross.......
Plumber Boy is NOT looking to get into interior design!
Now, I have to show you what happens around here when I let someone else use the dry erase marker when I'm not in the daily "White Board" meeting. This morning our managers all met after coffee time to plan out individual tasks to accomplish over the next 24 to 48 hours.
I was busy scribbling away on the board when my cell phone rang. It was on of my main customers. I HAVE to take the call........I hand Junior my marker so the meeting can go on without me. That's when things start falling apart.
Look what task he gave me while I was on the phone.............
Hmmmmm! Don't you just LOVE a family business atmosphere?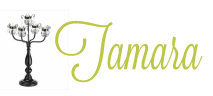 4 Comments »