My task for the week is to find and hire a number of people from here to Manitoba as merchandisers for our product this coming Spring.
I need to find up to 3 people per major urban area that know their plants and can help us with care and maintenance at their local retail garden center. The candidates need to be flexible on what hours they can work since you never know when the sun is going to come out and dry the plants out. They need to be pleasant because they will be in contact with the public. But most importantly, they need to LOVE plants because it's gonna be BUSY out there!
So, here I sit, going through resume's, looking for just the right people to hire.......and my, my, my, there are a lot of resume's to go through.
I can't BELIEVE how many people are out there are plant enthusiasts. How on earth am I going to get through all these resume's?????
Oh, look! Here's a good one.
I'm gonna need someone with THIS qualification!
Hmmmm........
this qualification could come in very handy as well during the busy spring rush. Maybe I could set up a bed in the fitness room and we could all get a deep tissue massage during those long nights that are sure to happen.
WHAT?! This person has a Bachelor of Music in Harp and Voice?!!
Are you kidding me?!!! I will definately give this candidate a CALL!!!!
Now, this one will have to go in the "Thank you but I don't think so" file........
And this one is my favorite! I really want to meet this person. I've always wanted to know what goes into designing "Food Rubs".
Now, if you see your resume here, please give me a few days to sort through them all. I'll try get back to you within the week.
It's gonna be a loooooong week!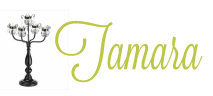 10 Comments »