One of my tasks today was to choose the color lineup for our pots for the coming season. It's not easy to pick the colors.......it's a big responsibility! What if I pick wrong? What if the consumers don't like my choices? Which ones will be the most popular?
Well, I started out with a table full of paint samples from Home Depot spread out so it's easier to see all the different possibilities.
Should we go green.......or taupe.......or stone?
How's a girl to choose?!
I managed to pick out a few of my favorite tones and set them up side by side
and suddenly I realized that I had chosen the same colors as................
the dancers from Beauty and the Beast! We just watched it last week while we were at Disney World!!!!!
Hmmmm! Better start over :)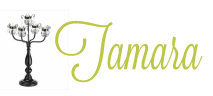 15 Comments »