Are you back today to see who won? I hope you don't mind to wait till the end of the day today because we didn't get home last night till after midnight (3 am Florida time) and this morning I need to get the kids to school as well as get an update on the greenhouses.
I will be posting the winner later today......much later........Sorry about that!
In the meantime, can you guess "WHERE IN THE WORLD IS TAMARA?" in this picture? I'll give you a hint:
HINT: JAMES DEERING, one of the founders of the John Deere tractor company.
That's all the hint I'm givine today so have fun figuring out "WHERE IN THE WORLD IS TAMARA?"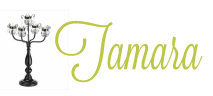 6 Comments »