We're off on another adventure this week, looking for great new ideas to bring to a garden center near you. Yesterday the Big Guy organized tickets to Miami so we can attend the TPIE,
a big horticultural trade show for tropical plants.
The 4 day show includes garden center tours, greenhouse tours, seminars and lots of booths to check out on the show floor. How exciting!
So here I sit, in the middle of an airport, waiting for my next flight that will take me to Miami. Because we bought our tickets last minute, we have a terrible routing that includes a 6 hour layover. 6 hours!!!! What on earth are we going to do for 6 hours in an airport?! What a dillema..........or NOT! I have decided to make the best of a bad thing. I am going to play a game with my blogger peeps. Here are the rules:
1. I will give you a couple of pictorial clues to WHERE IN THE WORLD IS TAMARA?
2. Once you have figured out which airport I am spending 6 hours of excruciating down time, post your answer in my blog.
3. At the end of my trip, I will take all your CORRECT entries and draw out one name. That person will be the lucky recipient of a small item I have purchased while wandering around this gigantic airport in the middle of nowhere North America, trying to use up my time in some sort of a meaningful manner.
Actually, this MYSTERY airport has a number of nice little shops and I found one in particular that had a lot of beautiful artsy, fartsy things. I chose this colorful acrylic key chain as my gift for the winner (Not exactly as pictured here).
I looked this artist up
online and she does some very nice designs.
Now here are your pictorial clues:
CLUE NUMBER 1:
CLUE NUMBER 2:
So, join in my game and guess WHERE IN THE WORLD IS TAMARA?
ADDITIONAL CLUES FOR THE CLUELESS..........
CLUE #3:
CLUE #4:
Game winner to be announce next Thursday :)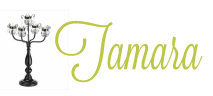 24 Comments »