I just love texture.........color..........symetry........music.........art.........history........I enjoy the inspiration I get from experiencing these kinds of things and..........
it's not every day that you get a chance to see all the things you love all in one place at one time but that's what happened last week when we stopped in at the Vizcaya Museum in Miami Florida.
http://vizcayamuseum.org/
The museum was originally the winter home of Jame Deering, one of the founders of the John Deere Tractor company.
He built this home in 1916, inspired by Italian architecture, and filled it with antiques he purchased on European trips that spanned a number of years. The house is filled with gorgeous tapestries, imported marble, ancient vases and incredible art. There is even a working pipe organ that plays every day at noon, spinning a wonderful melody through the empty halls.
I wasn't allowed to take any interior photos of the absolutely beautiful rooms.......even though I did get this one shot of the view out into the bay from inside the central foyer........
but I got some incredible shots of the manicured gardens that circle the house.
Imagine being a guest, arriving in a boat or gondola
to this amazing view!
This is a lovely spot where a guest could stop for a cup of tea in the afternoon, enjoying a cool breeze and a wonderful view.
Wouldn't it be amazing to sit here and enjoy scones and earl grey?
I was just so inspired by the beauty of this historical place. It's full of wonderful things that bring back a by-gone era. When I got home, I realized that my own bedroom really needed some attention. I hadn't even managed to hang a picture on the walls since we've moved in. Isn't that just sad? So, I went out and did a little shopping and a mini-makeover occured on Saturday.
but I'm going to have to make some rules about who's allowed in here!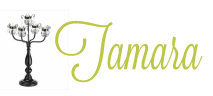 9 Comments »