Do you have lot of digital photos saved on your computer that you have never printed? Are you ever worried that one day your computer will crash and you'll lose them all? Well, that's my problem and I've decided to change my ways. Today will be the beginning of my first New Year's resolution. I have decided to go through all my digital photos that I have stored on my computer (which is NOT backed up) and get them printed and put into photo albums. I have been so lax since I started using a digital camera. I don't think that I've printed out my digital photos for the last......hmmmm......let me see.........3 or 4 years. And, I take a LOT of photos, so I have my work cut out for me.

It's a bit tricky to figure out which ones to start with, there are so many good ones. So, this morning I have decided to start with a trip the Big Guy and I took to the Caribbean. I picked this trip because we've been so snowed in lately that I'm just kind of sick of all the white stuff. My body isn't made for this kind of cold weather........I have absolutely no body fat to insulate me from the frosty temperature.
Now, we started our trip in Aruba and had to take puddle jumper airplane over to the island of Curacao before we could reach our final destination.
Have you ever taken a puddle jumper airplane before?
Well, take my word for it, they are a little scary. I wish I could give you an idea of what it's like to ride in one of these small birds so that you can tell how brave I really am :) but my little video of our take-off just wouldn't cooperate. You'll just have to imagine how scary it is!
On this trip we decided to stay in 2 different hotels in Curacao because.......well......because the Big Guy gets bored easy. He likes his surroundings to change frequently while on vacation or he starts to get cranky. Here are a few photos of the first hotel we stayed in.
It was so European looking!
I loved all the bright Caribbean colors in contrast with the stark whites. I was so excited about all those bright colors that I bought a bunch of bright towels to use on the beach.....or on the veranda while eating lunch :)
This hotel came with a wonderful kitchen area where I prepared some amazing meals for the two of us, complete with Red Wine and fresh fruit.
I love to cook when I'm on holidays because I have a TIME to really play with my ingredients.......and my presentation!
Sitting poolside was very relaxing
and I even managed to read a good book.
I just loved the view from my lounge chair, peeking out from under my sun hat.
It's so great to look through these photos again and remember how beautiful this trip was. I'll definately have to download these ones onto the Walmart Photo Center website. I wonder how long it takes for them to develop once I send them off???
The town of Curacao was a gorgeous place as well, as you can see from these pics.
The buildings along the main street are all done in a dutch style, but painted in bright colors that really look wonderful against the bright blue sky. We walked down town a little, doing a bit of window shopping and I couldn't resist stopping in at the fabric store to drool over the colorful selections.
This is my absolute FAVORITE color green and I almost bought this bolt of fabric but.......I remembered at the last second that I don't really sew much.......but it sure was tempting.
After wandering the streets and checking out the sites,
we decided to stop for a beer and croquetten, a dutch delicacy that I can never get enough of. We sat along the harbor and watched as the sun went down.
CAN YOU BELIEVE I HAVE NEVER PRINTED THESE PHOTOS YET??!! How dumb is that?!
After this lovely evening, we switched hotels so that we would get a taste of the other side of the island. The second hotel was the Kura Holanda, a member of "The Leading Hotels of the World" and it did not dissapoint! This was our patio........
our bedroom.......
our tiny little kitchen that worked like a charm
and dissapeared when we wanted it too.
This was our VIEW!
It was just a short walk down to the beach
where the Big Guy and I enjoyed another fantastic sunset.
This pelican was really enjoying the view as well
and handily stayed very still for a long time so I could get some nice photos before he flew off.
I am so excited about getting all these photos sent off for development.......especially this one of the Big Guy snorkelling around a World War II ship wreck. Isn't he a cutie patootie?
I can't believe that I've been so sloppy up till now. I really want to keep this resolution this year. Please keep returning to give me support in this matter........ask me how I'm doing........check to make sure I'm really following through. You guys are the BEST!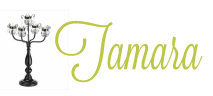 14 Comments »