It's been a busy week this week, what with all the travelling and the tropical plant show in Miami. We sure saw some great ideas and a whole lot of BROMELIADS in the last few days! So, today we decided to take a day off........in Orlando :)
We hopped in the rental car last night, plugged in the GPS and raced north to the Florida Turnpike. The temperature was dropping the further north we travelled but we didn't care. We were on our way to the happiest place on earth........Disney World!
CAN YOU BELIEVE IT?
How much FUN is that?
After stopping to buy a pair of Mickey socks so I don't freeze my toes off,
we decided to spend the day at Epcot center, taking a tour of the World. Beginning in Norway,
we walked along the main street, passing China
and Germany,
stopping in at each country to take some gorgeous photos.
The sky was blue and the air began to warm a little. The Big Guy really started to loosen up and entertained passers by with an impromptu puppet show.
What a HAM!
I really loved the Italian pavillion
even though the Big Guy got a bit cranky when there were no live musicians playing violin in the San Marcos square. If HE was in charge,
they would have some really good musicians serenading the women with some fabulously romatic music like they do in Venice!
Of course, we had to stop to get our pictures taken with the characters........
Well, the Big Guy wasn't actually willing to get into the photos so he volunteered to be the photographer. Good thing a very kind lady offered to take a picture of both of us with Donald so he couldn't refuse. This one's a KEEPER!
Then we managed to take in the American
and the Morrocan pavillions.
I have never been to Morocco but if this is any indication, I think that it's one place I really need to visit.
And just in case you thought we had completely forgotten about the greenhouse business on our day off........here's proof that we NEVER rest from the biz........
we took a boat tour through the Disney greenhouses which the Big Guy really, REALLY enjoyed. There's nothing like a greenhouse to get him in a good mood. It almost made up for that picture with Donald, right honey?!
After taking a few NAUSEATING rides in Future World, including one that almost, ALMOST made me toss my cookies (remind me never to be an astronaut because I don't like the feeling of the G forces during a rocket launch!) we walked back to check out the Canadian pavillion. Hmmmmm..... I don't even know where this building is in Canada........
Montreal perhaps? Bad, bad Canadian!
To top off a perfect day, we made a reservation in the French pavillion at the BISTRO, starting out with a glass of champagne while watching the fireworks show from our second story view over the lagoon.
I ordered the lobster because, as usual, I wanted to try something out of the ordinary........ and lobster is definately out of the ordinary.
I can report that it was delicious! Here's the Big Guy's reaction to the bill at the end of the evening........
I love you, baby! You're the BEST........
You know what I realized today as we were walking around this gorgeous location? I realized that I love taking trips like this. They always get my creative juices flowing. I mean, I try to imagine what Mr. Walt Disney was like and how he had the GUTS to risk it all to create this fabulous place and the WISDOM to instill his grand vision in the minds of all his employees. What an incredible guy........how did he do it and how can we go home and instill our vision for the future in all the people that work with us? Can we make our greenhouse "the happiest place on earth" like Walt did?
Or maybe we should first just try to make it back to our hotel........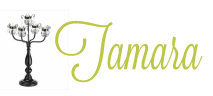 14 Comments »