I just love the smell of fresh geranium cuttings in the spring. They smell so.......GREEN! And right now we have 100's of 1000's of cuttings arriving weekly from places far away. The ladies have been sticking cuttings for days. It can be a bit monotonous work but our ladies are professionals that love their work.
I figured that today I'd give a very brief description of the life cycle of a zonal geranium for those of you who are new to gardening. Just in case you didn't know, there are two types of geraniums........seed geraniums and cutting geraniums. A geranium started from seed is never quite as good as one started from cutting. Because seeds are cheap for the grower, a seed geranium is always cheaper to buy but they never perform as well in the garden as their competition.
We buy our cuttings from all over the world but currently, most cuttings are being produced in the tropics where the sun is bright all year round. The more sun you give a geranium, the stronger the cutting.
The cutting is just the tip of a branch that is cut from the plant, put on ice and send as quickly as possible to the grower.
Once the grower receives the cutting,
he has to stick it into a growing medium and then mist it to keep it from wilting. Eventually, the plant will produce new roots and the misting can be eliminated.
At our greenhouse, all misting is done automatically and computer controlled.
It takes about 3 months to produce a nice geranium, ready for market so we are really ramping up our production.......it's only a few months to April!
Here's a little video to give you a very small snapshot of what's going to be happening at our place for the next couple of months as we slowly fill our 10 acres of greenhouse with all sorts of beautiful bedding plants, headed to a greenhouse near you!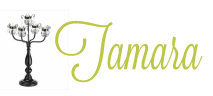 6 Comments »