Some of you may have noticed that I have a little bit of an obsession with photos. I've been clicking pictures for 21 years now. It started when I first met the Big Guy. He had a beautiful camera with fancy lenses and all! I was hooked immediately. I never got good at it.........but it was the beginning of an addiction to scrapbooking. As a matter of fact, I started scrapbooking long before it was the in thing to do! There were no such things as punches, cutters, stencils or acid free paper. I just used plain tape, black felt marker and good old fashioned scrapbooks from the art store.
Yesterday I was looking all over the place for my scrapbooks, as part of my emergency exit plan for all my photos. They were nowhere to be found, not under the stairs, not in my closet, not in the attic. I was just beside myself, trying to figure out where they went. No one had seen them since the summer.
This morning when I woke up, I found that we were having a few flooding issues in our little "goat barn" out back.
You can check out what our goat barn looked like before the flood in the following link:
All the snow has finally started to melt but the water has nowhere to go since all the drains are blocked.
I couldn't believe how much water had actually gotten inside but, it is a goat barn, so I guess I shouldn't really expect it to be completely water tight, right? The entire floor was an covered in an inch of ice cold water! What exactly the BIKE is doing in here is beyond me. Don't bikes belong in the SHED?
Oh my, my, my! Look at all of this water?!
How on earth am I going to clean this up? Uh oh, what is in this box?
Can you believe it??!! My lost scrapbooks were stored in the goat barn!
What a stroke of luck that someone had put them on top of the piano bench instead of on the floor! I hope they aren't wet!
They don't appear to be moist. Oooooooh! Look at these passport pictures I had taken of my kiddo's when they were little!
Aren't they just adorable? And here's Mini Me at her birthday wearing her princess fairy costume........
and Junior dressed in his Austrian woodsman costume......
I'm so glad I was addicted to scrapbooking from a young age. How else would I be able to have so many beautiful memories safely stored away for me to enjoy once in a while?
My poor kids have had to bare with my many Photo Shoots that I organized over the years. Look at these precious shots of them all dressed up for my annual Christmas Card photo session. Here's Danny Boneduce when he still loved his Cello........
Isn't he just the most precious looking thing?
Here he is now, suffering a little bit of a love/hate relationship with his full sized, 200 year old Cello that requires many hours of practice these days........
I think I like him better when he's little..........
oooooooh, look at those adorable cheeks!
I hope that cleaning up the flood in the goat barn doesn't hold me back from my most imporant New Year's resolution. I've got a lot of work to do yet, to get all my photos printed and backed up.
Maybe I'll get Danny Boneduce to work on cleaning it up
SPECIAL NOTE: Costco photos are BY FAR superior in quality to Walmart, just in case you're interested. Thanks to Plumber Boy for the tip!!!! You 'da man!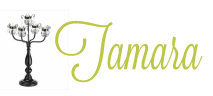 9 Comments »