I can't believe how much progress I have made on my New Year's resolution to back up my photo. Downloading photos to Costco for development is just the easiest thing you can imagine. Why didn't I do this before?
Well, this week I have decided to print out my photos from a trip I made to China with my sister Rosa this past May.
I went a little snap happy out there but there was just so much to see!
We went to see a huge show in Guangzhou, looking for new ideas to add to our product line up for Spring 2009. The Canton Fair is a gift show that is just too big to see in one trip. There are acres and acres of ceramic and plastic and wood and stone and anything you could ever imagine and it's all for sale to the highest bidder.
It's a good thing I had my practical flat shoes with me!
But first, let me properly introduce you to my sister Rosa.
She's just a couple of years older than me and lives in Edmonton, Alberta. She is a bus driver. She is also a blogger. You should stop by her blog and offer her condolences because her computer just gave up the ghost and.......you guessed it........she lost a whole bunch of photos. Probably lost all her China photos too, sniff, sniff! http://rose-gardendiary.blogspot.com/
Well, she hasn't travelled too much in her life but the day I phoned her up to ask her to come with me to China, she agreed with not a moment of hesitation! Man, I'm glad she said yes because I really didn't want to go by myself.
We had so much fun together, exploring new places and foods.
Two things were a real stumbling block for us lilly livered Canadians........the toilets and the food.
THIS is a typical chinese public toilet.
Uhhhh, excuse me?! This is not a toilet.......this is a hole in the ground. WHAT?! You want me to SQUAT?! But, but, but.......
Food was our other obstacle. Some of you may know that Rosa and I are......well.......fussy about what we eat. Rosa has certain food allergies and I have certain issues with strange textures that I'm not familiar with. This trip was a real culinary adventure for us old fashioned dutch ladies, accustomed to meat and potatoes prepared the way our ancenstors taught us, cooked to complete unrecognizability! Imagine our shock when the following items were on the menu such as GRUBS.........
ALLIGATOR........
GOOEY DUCK! Eeeeeek! That's just obscene!!
The look on Rosa's face just says it all!
Remind me to take Rosa on a trip where they have food we can recognize next time!
Here we are in our private dining room,
getting ready to really dig in to our exotic feast which was a real adventure.
We spent a lot of time out shopping in the market,
looking for lace and ribbon,
material and sequins,
beads and buttons,
anything that we might need to dress up our fancy pot covers for the upcoming seasons.
The market is so HUGE that it just goes on forever and ever. All the buildings in Guangzhou are high rises, including the market. There are floors and floors of so much stuff to buy it is completely mind boggling........
but I dig in and find what I need!
We even had a chance to go and do a little touristy stuff
like visiting a Chinese Emporer's tomb
and some lovely gardens in the middle of the city.
I convinced Rosa that we should get our photos taken in some traditional chinese costumes while we strolled through the park and I can tell you, that was one of THE most memorable things I have ever done in all my travels. As we posed for our photos HUNDREDS of people, I kid you not, stopped to take our pictures.
They must have thought that Rosa was Angelina Jolie or something. I will never forget that day with all those people and all those cameras pointed at us, sweating under our traditional outfits, feeling so silly! What fun :)
Here's a picture of our host and her partner.
I have to say, this lady is a really special gal! She put up with our picky eating habits and treated us like we were royalty. And she is one AMAZING bargain hunter........if you are looking for some good looking purses and you want a great price........this is your woman! Thank you so much for giving us such a fantastic taste of China. Now when are you coming to visit MY place?!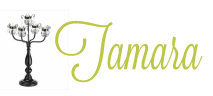 12 Comments »