My feet are killing me! Why I wore high heels is a mystery......well, not really a mystery because I'm hooked on my high heels........but it was so worth it! The TPIE here in Miami is just a great show.
It's even better if you're "Hooked On Tropicals" like me. It's Hooked on Friday's, ladies, and I'm here to tell you that I'm hooked on tropicals this week while I'm here in Miami! Julia, over at Hooked on Houses
http://hookedonhouses.net/
is having a party and we're all invited. Hop on over to check out what everyone is hooked on!
I have to admit that we slept in this morning. I have such hard time with jet lag, it's ridiculous. But, we still managed to see the whole show floor before it closed. There are so many great booths I just have to share with you.........
here is a booth from Kerry's Bromeliads.........
and here's another one.........
and another one.
I sure do love their displays, don't you?
Look at these lovely models. I couldn't resist asking if we could take their picture.
Aren't they just the CUTEST?!
We will be back at 'er tomorrow but for now, I need to go rest my sore tootsies and get some sleep so I can shake this rotten jet lag. See you soon!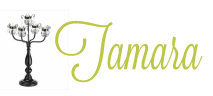 7 Comments »