Aaaaah! We made it to our hotel last night at 2 AM. It's "A Beautiful Life" alright. Can you believe this fabulous oasis in the middle of the city
and it's right across from the Convention Center. The Big Guy booked this great hotel for our stay in Miami
and it just makes me realize how special he is and how wonderful my life is being married to my business partner :) Melissa, over at the Inspired Room
http://theinspiredroom.net/
is hosting a party to encourage us all to live "A Beautiful Life" and I thought that the one thing that makes my life BEAUTIFUL is my special partnership with the Big Guy! The Big Guy really knows how to get things done! Right now we're in Miami Florida, a place we thought would be hot and tropical, but is in fact experiencing a COLD SNAP! Can you believe our luck?! We're here for a big Tropical Plant show. I've decided that I just won't let the cold weather stop me from havin' a great time doing some serious RESEARCH here at the show. We start our "research" with a trip to 2 great Garden Centers. The Big Guy does the driving and It's my job to do the navigating. Good thing we brought the GPS allong :)
The first stop we made was at a beautiful place called Living Color and it certainly had a whole lot of color on display today. This is the entrance to the greenhouse, all decked out like a Balinese garden retreat.
Doesn't the Big Guy look like he's really, REALLY lovin' this tour?
Oh, just look at this relaxing little retreat.
I wish we could use tropical plants more readily in our gardens back home but it's just not that realistic since they would die off before the end of September, making them nothing more than a very expensive Annual!
Can you believe this FANTASTIC display that just screams "Walk all the way the back of the garden center and purchase all my lovelies along the way".
Someone has been doing their homework on how to direct customer traffic......
Have I mentioned that I love green? Well, green is most definately one of my top 5 favorite colors. Isn't this just heavenly?
Our next stop was at a place called Flamingo Road Nursery which had a ton of gorgeous stuff to buy.
The place was very nice looking but........I got so excited about all the fabulous things I saw that I forgot to take many pictures. I bet you wanna know what I bought, don't ya? Well, that is highly sensitive information that will remain TOP SECRET! How else am I gonna' keep ahead of the competition? I can't give EVERYTHING away.........
Now, getting back to the hotel ended up being a wee bit challenging. You see, we brought our GPS with us. We made the mistake of thinking that we shouldn't need a map if we took along such a wonderfully helpful technology. I typed in our destination and off we went. Unfortunately, the GPS seemed slightly confused by my instructions and we ended up doing a number of U-Turns, which are legal here, and driving around the block a couple of times as well.
Panic began to set in and the driver, who HATES to ask for directions, began to sweat profusely.
I will admit, a few strong words were spoken to our TomTom who continued to give us confusing instructions.........I mean, look at this display........does it LOOK like this stupid thing knows where we are?
It doesn't even think we're even on a ROAD, for Pete's sake!
Thanks for stopping by to check on our progress. I will try to keep you updated on how things are going here so come on by again soon!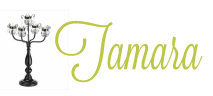 7 Comments »