Things are finally getting back to normal around here, although there is a LOT of snow left yet. It has been difficult to get around town but I sent my first batch of pictures off to Walmart digitally and have received digital confirmation that they are ready for pick up! Can you believe the speed of things these days?! Sadly, I went to pick them up last night and.......the photo center was closed for some unexplained reason. You would think that by now you could teleport things from wherever you choose.......
like the transporter in Star Trek!
Just imagine that a Walmart photo clerk rings me up on a hollographic phone and says
"Hello, Mrs Jansen, this is a courtesy call to let you know your photos are ready. Are you ready to receive them?"
I respond on my hollographic phone
"Oh, that's great! Just beam them over please" and they suddenly appear inside my microwave, ready to pop into photo albums.
Don't you just love technology?!
Anyway, my new resolution has brought to light a disturbing situation at my house. I suddenly realized that since I moved into my new house, I have not made an emergency exit plan for my beloved photos should a serious fire break out at my place. I used to have a foolproof plan at the old house. I had it all figured out that I could grab my boxes and albums and just start throwing them out a side window. They used to all be stored together in one easy retrieval spot.
Now at the new place, I hadn't really thought about the possibility of a fire. I layed awake a long time last night wondering "How will I ever get all my abums out in time if this place goes up in flames?" I'm not too worried about the kids........they all have legs, they can walk out by themselves but.......my albums, I need to make an emergency plan!
So, as I wandered around the house, looking for the best choice for a quick exit suitable for my treasured memories, I realized that my albums are ALL OVER THE PLACE!
Here are some under the stairs, behind the box of games and puzzles.
What was I thinking? Oh, look at this, even my Wedding Album is in here!
We were so naive back then.
Uh oh, here's some pics that are not even in large albums.
BREATHE, Tamara, BREATHE! Everything is gonna be alright!
Look at all these amazing memories.........this album is from the trip we took to Rio de Janeiro with my sister Lisa.........
oh, and here is one from a cruise we took with the kids to Alaska........
another one from the time we went to Holland with the family.
My babies were so young back then.
This is an album I made a few years ago for a wedding anniversary gift for the Big Guy. It's my sneaky way of getting him to look through old photos.......make him a gift album so he has to pretend he's interested :)
Look how young WE were in these photos!
Over in my coffee table I found my kids baby books
. Can you believe that this is the sonogram of Danny Boneduce?
Who could have guessed he'd grow up to be such a charmer?
And I even still have his hospital bracelete and a lock of hair from his very first hair cut. Aaaaaaw!
They were so cute back then. Good thing I'm about to have grand kids........I'm feelin' that overwhelming BABY urge comin' on!
Oh no! What have we here?!
All my home video's from over the years! I never even THOUGHT about you guys! I'll have to add you into my emergency exit plan.
I'll make sure you guys make it out alive.......I promise!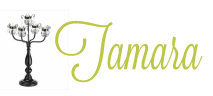 11 Comments »