What a NIGHT out here in Miami! The Big Guy and I decided to do a little cruisin' and we stumbled on a classic car show somewhere in the middle of Fort Lauderdale.
It was a complete accident,
we were just looking for a good place to walk around and do a little window shopping when we accidentally drove onto Los Olas, a magical street full of old cars parked and polished for leisurely viewing. A radio station aired their Golden Oldies from the side walk, setting the tone with the Beach Boys wafting in the warm night air.
Man, you guys should hang with us because we know where the happenin' stuff is goin' on!
There are so many great boutiques along Los Olas.
I saw this FANTASTIC chandelier as we drove past a jewellry store so I started snapping photos.
These babies were just a couple stores down........
I insisted that we park an WALK the rest of the way so we wouldn't miss any of the really good stuff.
Then we found THIS store..........
and I was just ecstatic. Everything in here is whimsical and artistic. Nothing in here is anything you've ever seen before.
I didn't dare take too many photos because each item is so artistically unique, I was embarassed to be caught taking pics. But how else could I share this gorgeous piece with my blogger peeps?! Here is the piece that got the Big Guy pullin' out his wallet with a big, BIG smile on his face.........
and NO, I did not let him buy it!
Fortunately for us, most of the stores were alleady closed by the time we got here because I would have definately blown the entire year's budget in this store.
Does anyone have a paper bag because I'm starting to hyperventilate! I couldn't resist trying on something in my favorite color and I think I should buy it...........
What do you guys think? Lisa? Rosa? Any thoughts on this one? Too short for someone over 40?
The Big Guy took me out for dinner at a cute little Italian cafe where we finished off a perfect evening with a decaf cappucino and a homemade tiramisu.
I'm going to have to come back to this place when it's daylight, that's for sure! Yummy :) I think I'd better leave my AMERICAN EXPRESS back at the hotel.....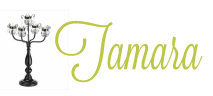 7 Comments »