I have just finished doing my official type drawing for the winner of "WHERE IN THE WORLD IS TAMARA?" which we played last week while I was waiting for a connecting flight in the DENVER AIRPORT!
Anyway, the official type drawing of the winning name has revealed that the prize is going to.......drum roll please.......Colleen Vandyk!
Now, for those of you who know me personally, you will be aware that Colleen is in fact my very own NIECE who's diapers I used to change. She was a real cutey back in those days. These days she keeps busy producing some of her own cutey's in need of diaper changes. Colleen's little baby Colton is just so excited to hear the news that his Mom has won a prize!
Would you look at this face?! This is her firstborn son, who I am sure is going to enjoy chewing on the special gift I bought while waiting around at the DENVER AIRPORT!
So PLEASE let me reiterate........the winner of this prize was chosen by a completely fair and random draw. You know how it goes. Write down all the names of the participants........throw them in the kitchen collander........shake it well.......and pull out a name.........VERY OFFICIAL!
Here's a parting look at Colleen's most adorable progeny, my sister's grandbaby. I can't wait till I get one of these :)
And the winner of yesterday's "WHERE IN THE WORLD IS TAMARA?" is.........Laura! Vizcaya Museum and Gardens was the location of this picture.
What a gorgeous place and the gardens were something very drool worthy. I'll post more pictures soon! Congrats :)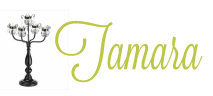 6 Comments »