The Inspired Room is another blog I love to follow and today is the day that we check in on each other to see how we are doing on our New Year's Resolution. How are we getting along in our goals that we set for 2009 to help us live a healthier, happier life? One of my goals was to get all my precious family memories, like all of my little Angel's wedding photos, printed and properly backed up so that I won't lose any pictures.......and so I can appreciate all my many blessings :) To check out my progress, just click on the following link:
http://thegreenhousediaries.blogspot.com/2009/01/do-you-have-emergency-escape-plan-for.html
Now, don't forget to stop by The Inspired Room to check out all the amazing peeps out there in bloggerland who are busy trying to stick to their New Year's Resolutions!
http://theinspiredroom.net/2009/01/09/balancing-act-finding-a-beautiful-life/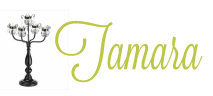 6 Comments »