Have I ever got a headache this morning. It's not the flu or a cold. I think it's all that wine I drank last night at my nephew's wedding. We had a really good bottle and we were all having so much fun. And I think my brother-in-law kept filling my glass while I wasn't looking. But what a time we all had......
My sister, mother of the Groom, looked absolutely FAB......
My little great nephew (is there such a thing?) was a heartbreaker in his new suit.......
The flower girls were ADORABLE......
The Big Guy was lookin' dapper........
All the ladies were dressed in colorful finery........
And my niece looked radiant, as you can see,
and ready to add another baby to our ranks!
Every wedding reception we've had so far in our family has incorporated games in the entertainment. One of the reasons for that is........well........we don't dance. So, what do you do at a wedding beside dance? Well, you play GAMES :)
Uh oh, here goes the Bride to try figure out which foot belongs to her Groom.
Of course, we can't make it easy for her so she has to do this blindfolded. Oh, you poor thing!
I think the guys are enjoying this WAAAAAY too much!
Good thing someone had some hand sanitizer close by :)
Of course, we can't forget the Groom. His task is to clearly annunciate a list of names while slowly filling his mouth with Marshmallows.
His new bride has to guess what her new spouse is saying.
Now, my nephew ended up being very adept at this game! He managed to get 8, yes EIGHT Marshmallows in his mouth before he admitted defeat!
Hey, what's this?! That's not the BRIDE.......that's Junior!
Junior, you may NOT go along on the honeymoon. You're a nice guy but you're not THAT nice!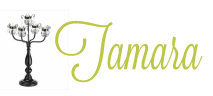 5 Comments »