Yesterday Brenda at
http://thebrendablog.typepad.com/thebrendablog/
asked me the following question:
Do you ever have time to chill?
How convenient that you asked me that question because it fits perfectly with my post today. The answer to that question is:
This past weekend the Big Guy and I went out for the evening with some very special people. Meet Mr. Bow Tie and his wife, Smiley.
We rarely get to visit with these two so it was a real treat to be able to take a bit of time out to visit together.
Based on some internet research, it was discovered that there is a very good Brew Pub here in Vancouver, perhaps the best in Canada if you believe everything you read on the internet.
So we all decided to hike out to Yale Town in the heart of our fair city. It used to be an industrial area but has been reconstructed into a wonderfully busy, downtown meandering spot.
Now, I know very little about Beer so this was an eye opening experience for me. Did you know that there are a lot of different Beer recipes? Did you know that there are people who take their Beer as seriously as Wine? Some beers have more Hopps. Some have more Wheat.
We got the sampler so we could all take a sip and figure out which type suited us best. Did you know that Beer officianados look for the quality of the foam rings a beer leaves behind on the side of the cup?
Did you know that when the Bible speaks of "strong drink" it's not talking about whiskey (distilling had not yet been invented) but BEER? Boy, did I learn a lot about Beer. I'm going to have to pay a little more attention to this beverage :)
Thanks to Mr. Bow Tie and Mrs. Smiley for a lovely evening spent chillin'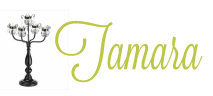 8 Comments »