I'm so excited! I stumbled on to a fabulous website that is hosting a Garland Show.......
it makes my heart go pitter patter checking out all the amazing ideas that all you artistic people out there come up with. Make sure you check it out for some great decorating ideas by clicking here:
http://nestingplacenc.blogspot.com/2008/12/your-garland-is-showing.html
So far, I've got none of my own Christmas decorations up that I can show you but I do have some favorite photos of garlands and things that I took this season during my espionage/research /comparative shopping trips this year.
Just in case you are stopping in at my blog for the first time today, let me explain that during the month of December I have to drag myself out to the garden centers,
home decor shops and florists
in my yearly quest for NEXT YEAR'S poinsettia planter design. I seek out the best new styles and color trends in christmas decor. Once I see what's "in" I start to work with the manufacturers in the orient to create a number of exclusive containers that I will eventually show to the buyers at various big box retailers.
In my travels this season I saw this fabulous garland at a local garden center..........
I fell in love with this gorgeous wreath that I found at an amazing florist in down town Vancouver.........
then there was this wonderful christmas tree that I wish I could have taken home...........
I hope I can get my decorations up by next week, once we finish shipping our poinsettias to market............and I finish checking out all the amazing ideas at the Nesting Place! If you like decorating ideas, you've got to check this site out this weekend.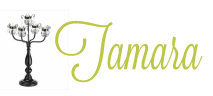 13 Comments »