We're still snowed in here in the Fraser Valley but I'm determined to make my dinner anyway. Martha's counting on me to get the party started.......even though the snow is still coming down which meant that we had to get the big guns out to clean the driveway for our guests.
Good thing the Big Guy loves to drive tractors!
I made sure to follow her instructions as closely as possible because she knows what she's talking about when it comes to cooking turkey.
I had to loosen the turkey skin and insert the butter underneath it which really had the kids going into apopyleptic seizures. "Eeeeeew, gross!" and "That's disgusting!" was heard in unison as I carried out this most important step to ensure a moist bird.
I seasoned liberally with salt and fresh ground pepper
and popped the bird in the oven. 2 hours later I removed the cheese cloth which was soaked in butter and white wine to ensure a moist bird, as per Martha's instructions.
Everything was looking just wonderful.........but........I did not have a thermometer as required in step 5, to ensure the beast was fully cooked. I had to fly by the seat of my pants on this one. I was really hoping I wouldn't mess this up. Martha was counting on me!
Now WHERE did I put that basting brush! I know I have one somewhere around there......
I have to admit, I was a bit nervous about the quality of my food since I was going simply on the instructions of a 5 dollar magazine. Martha's good but is she really that good?
So I decided that I'd better go a little bit heavy on the dinner table decor.
I figured that if the food didn't taste great.....
at least I could make sure it would LOOK good.
Presentation is everything........or so I've heard!
Well, Martha didn't let me down and the Turkey turned out absolutely wonderful.
The Big Guy was not sure how to carve the bird
so I gave him Martha's Turkey carving instructions to follow but he's not as quick a learner as I am........it was a bit of a rough chop job, I have to admit but it didn't change the great flavor one bit.
Just in case you were wondering wether I did a ham or not, I followed Martha's recipe on that as well and it turned out just great!
What do you think Lisa? Did it pass muster?
I know your boots are pretty tough to fill but.......it wasn't half bad, was it?
Now, are you wondering what I got for Christmas this year? It was quite a shock for me..........it gave me a hot flash and I'm not even going through menopause! Wait for it.........
My BABY is having a BABY!
Yup, I'm gonna be a Gramma! Ok, it's not gonna happen till next August but I'm just too excited to keep it a secret. See these cool toques we all got to announce the new addition to our family?
Uncle Lawrence, Aunty Rebecca, Uncle Reuben and Aunty Breanne were almost excited as Gramma.......just in case you weren't paying attention.......that's me......Gramma!
Now before I sign off, I have a BONE TO PICK with MARTHA.
I checked the book a couple times and I did not see anything about THIS!!!!.........
or THIS!!!!!!
You seem to have forgotten to mention all the dirty dishes, Martha. I think you should make sure to add in a little CAUTION NOTE at the end of all your wonderful magazines to warn us ladies about the CLEAN UP required to pull off a meal like this. That way we can make a more informed decision before we get ourselves into these messes!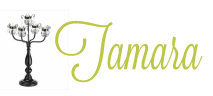 23 Comments »